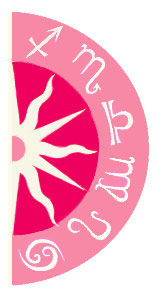 If you practice interior decorating of some sort -- whether it's to improve the inside of your living environs, or the environs living inside you! -- it's likely that you keep coming back to a single axiom over and over again: Clear the clutter! It's an ancient dictate of Feng Shui, and one that resounds truthfully down the ages.

But did you know that if you want to lose weight, this little piece of wisdom can also have a huge impact? Excess weight and excess clutter inside any of your spaces often go hand in hand. Try ferreting out all that's old, stuck or stagnant. Move that stuff out in order to have that very same effect on what's going on inside you!

Get Healthy

Share a free sample Friends and Lovers. Are you two best friends and lovers? Try a free sample of this powerful reading today!

If you're having difficulty letting go of your things, your pounds are going to stay resolutely put as well. So, get your rear in gear and your home clear -- one drawer, one closet or one room at a time. The leaner and meaner your home, the thinner and happier you'll be, as it will help jumpstart your weight loss efforts with enthusiasm and empowerment.

Use the Front Door

Also, did you know that if you enter your home through the kitchen, the first thing you'll always want to do is eat? Walking in through the kitchen or dining room absolutely focuses your earliest energies on food. So if you're serious about shedding some pounds, try using an alternate entrance regularly.

And apartment dwellers, if this is out of the question in practical terms, simply place a card or note in a highly visible place in your kitchen or dining room that says, 'I am healthy, happy and my ideal weight,' so you always see these affirming words just as you enter your home!
Are your dreams trying to tell you something? Find out what they mean with a Dream Reading. Call 1-800-749-5790 right now!