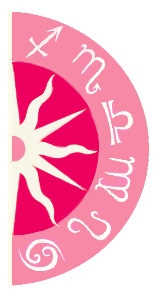 Clint Eastwood has been making headlines left and right -- but not so much for his upcoming film
Trouble With the Curve
. Speaking at the Republican National Convention to an empty chair has put him in the spotlight more than anything, which went over in a very bizarre way and included a spoof on
Saturday Night Live
. Will all this attention bring people out to see his new movie?
Share a free sample 2014 Vedic Moon Sign Forecast. Take a look at how the transit of planets will affect your relationship and finances in 2014!
Clint is in his prime, astrologically speaking. As a
Gemini
at an early degree, he is reaping the rewards of
Jupiter
in his solar
First House
– and, as they say, there's no such thing as bad press. However, when October starts up there'll be issues that may hit Clint hard, as he is a
Scorpio
Rising and
Saturn
(discipline) will be heading into his natal First House, which could rock the boat for him in terms of health and personal controversy over the next two years. So, while people will always be talking about Clint, seems his image will get twisted and turned a bit, making life rockier than usual. Being that he's as tough as nails, Clint will likely not let anyone see him sweat.
Find your path to fulfillment with a Free Psychic Reading. Call 1-800-749-5790 right now!