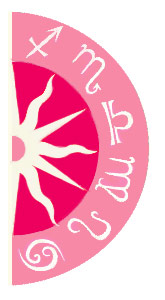 Chiron, a comet that represents the wounded healer and has some astrological clout, just made its move into Pisces, the sign of karma. The result is a strong astrological influence that should result in the healing of deep wounds and could manifest itself in sudden breakups, make-ups and hook-ups.

Share a free sample Friends and Lovers. Are you two best friends and lovers? Try a free sample of this powerful reading today!

Yes, Chiron made this move into Pisces on February 8, which means shocking love news is going to hit harder now. For example, immediately following the transit was news that on-again-off-again couple Jude Law and Sienna Miller broke up -- this time reportedly for good. And on Wednesday, singer-actress Ashlee Simpson-Wentz confirmed that she had filed for divorce from her husband of two years, Fall Out Boy musician Pete Wentz. News like this will be running rampant over the next few weeks, as the start and ends of transits seems to stir up the most trouble. But not all of the news will be bad -- as there will certainly be some amazing hook-ups to offset those nasty breakups.
Searching for deeper meaning in your life? Get the answers you've been looking for with a Psychic Reading. Call 1-800-749-5790 right now!