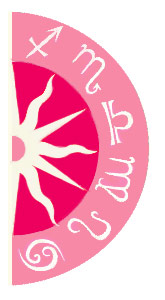 Ask Astro Auntie

Q: I've known a guy from August last year. He's a Capricorn and I'm an Aries. We've been in a decidedly confusing relationship. He wouldn't acknowledge that he likes me to his friends. Then in June this year we broke up and he went out with someone else, very publicly, until she left the country in July. Then he told me he missed me and wanted to see me again. He still didn't see anything serious progressing for us, so I stopped all communication. But I caved this September. I don't understand what's going on. I used to be more careful about relationships before this year. Could you shed some astrological light on this for me please?
Thanks, Out of Control
A:
Relationships have been incredibly confusing for you since Neptune, planet of illusion & confusion, started dancing over your descendant – otherwise known as the relationship point. Key dates for this energy include April – July 2009 + February, September and December 2010. These are months where relationships, men and commitment may seem vague, confusing or disappointing. If something seems to good to be true, under Neptune, it probably is!
Saturn in Libra is also opposing your Aries Sun (December 09 – February 10, September 10) helping you grow up and become more responsible. You may have to make some tough decisions in these months, but letting go of people or hobbies that don't truly support you helps you build a better foundation for your long term success. Be realistic and practical.
12months from now you start a new moon phase and begin a fresh 30 yr life cycle. In the meantime, focus on letting go and exploring who you really want to be. Relationships and work opportunities will have better potential once your new life cycle begins – right now, life for you is very much a case of 'out with the old, in with the new'.


Can't get enough astrology?
Like us on Facebook!