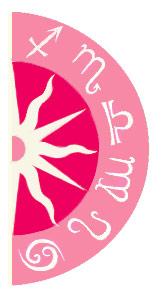 News is out that Scarlett Johansson was making out with Joseph Gordon-Levitt in NYC recently. While they were first seen in July together, they deflected the romance rumors by saying they were interested in working together. However, it seems that "project" is now getting personal. So, is this a good match or just something to fill the tabloids on a slow news day?

Share a free sample Friends and Lovers. Are you two best friends and lovers? Try a free sample of this powerful reading today!

Scarlett is a double Sagittarius (Sun and Rising) and Scorpio Moon, while Joseph is an Aquarius with a Leo Moon. This makes them highly compatible to get a long as friends, with a strong focus on communication. However, with their Moon signs squaring each other and creating tension, it will give them a strong sexual energy together, but ultimately it will be hard to balance each other's ego in a more intimate relationship. So, according to the stars, there really isn't too much to expect here for the long term.
Afraid of being alone? Find out where your soul mate is hiding with a Free Psychic Love Reading. Call 1-800-749-5790 right now!