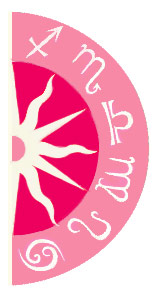 On May 19th zodiac couples should be on the lookout. Complications in your relationship could easily happen due to Uranus and Venus squaring off in the cosmos. The two will be in an exact square at 29 degrees this day. What happens when these two planets collide? Well, there's a tendency for one or both to be wildly unpredictable, self-centered, and lacking interest in the other person's welfare. In addition to the problems caused by Venus and Uranus, the sun will also square Neptune and since Neptune's connecting to Venus, this will cause even more problems for you. This is definitely not a positive day for lovers. You may want to keep a low profile around your sweetie if you can. Don't push his or her buttons and definitely steer clear of doing anything risky. This is a highly unstable time for couples, however, with a little perseverance and love in your heart, you can withstand all the odds.
Can't get enough astrology?
Like us on Facebook!