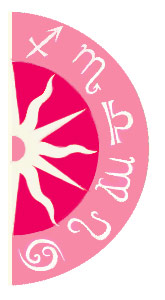 Michael Underwood/FilmMagic
Courteney Cox and David Arquette stunned the world on Monday when they announced they were separating. After 11 years of marriage, what went wrong?
Share a free sample 2014 Numerology Forecast.Make 2014 your best year ever! Get a free overview including your Personal Year Number!
Wedded on June 12, 1999, Gemini Courteney and Virgo David have a marriage chart with a First House of Gemini. As with all Geminis, Saturn, the planet of discipline, is currently touring through their romance house, making this a period of reassessment of the values of their relationships. Since Courteney's Sun sign is also Gemini, this would ring doubly loud for her and also indicates she was most likely the one to initiate this trial separation. As for the finale of what can come of this phase for the two of them, the earliest we might hear of a reconciliation or a full divorce is six months from now.
Got Questions? Need Answers? Get insight into what lies ahead with a Psychic Reading. Call 1-800-749-5790 right now!