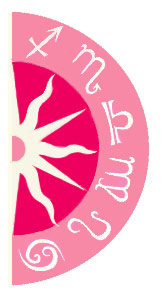 John Sciulli/WireImage
It's been just six months since Courteney Cox announced her separation from husband of 11 years, David Arquette. While he has publically fallen apart -- and somewhat built himself back up -- since, she has taken it all in stride. That includes enduring a month of rumors that she is hooking up with her Cougar Town costar Josh Hopkins. After she and her daughter Coco have been spotted vacationing with Hopkins and some other pals in St. Bart's, the costars' rep issued a statement that they're relationship is strictly platonic. Even if it is, does this mean Cox's marriage is over?

Courteney has her Sun and Mercury in Gemini, which indicates loves duality and means that she's capable of juggling several options at once. So it's no surprise that while she is on this sabbatical from her marriage, she's going to play. However, with her Moon in perfectionist Virgo, along with her passionate Mars in steadfast Taurus and Venus in family-loving Cancer, she isn't one to give up on her marriage. While she may love variety, what she truly craves is stability, tradition and family.

Only time will tell what she decides, as she likes to take her time with life's major decisions. But by June, eclipses will be affecting her identity and relationships, suggesting that the fate of her marriage will be decided then.
Can't get enough astrology?
Like us on Facebook!