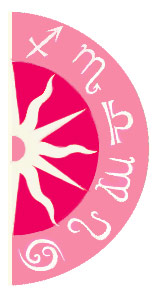 Your imagination will be rich March 29th thanks to Venus trining dreamy Neptune. A date night could easily have you feeling on cloud 9 around this day. Be sure to plan something out of the ordinary for you and your sweetie, and let beauty be your inspiration. Whether you plan a Sunday fun day on the 28th or a romantic night out on the 29th, don't miss the opportunity to experience pure bliss with your sweetie.
Share a free sample 2014 Numerology Forecast.Make 2014 your best year ever! Get a free overview including your Personal Year Number!
Venus and Neptune will urge you to discover beauty and all the finer things in life. Since Gemini, Libra, and Aqua are air signs, consider taking your sweetie on a balloon ride soon. If you can get to a winery, even better! You'll definitely be on cloud 9 with this romantic date. Champagne at 1,000 feet above ground is definitely a Venus/Neptune love affair for you and your sweetie!
>If a balloon ride is out of the question, get creative and find an art museum you've never been to. Whatever you do around March 29, make it magically delicious by surrounding yourself with art, beauty, and luxury.
Got Questions? Need Answers? Get insight into what lies ahead with a Psychic Reading. Call 1-800-749-5790 right now!