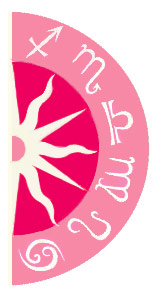 Suppose a technique existed that would allow you to know for certain whether a potential partner was the right match. Would you use that technique? Many followers of Vedic astrology have done so for centuries, with Vedic astrology's accuracy playing a hugely significant role.

To many Westerners, the concept of arranged marriages seems oppressive and invasive. We should be able to marry who we wish to marry, right? After all, this belief follows all Western conventions of common sense.

Share a free sample Soul Mate Compatibility. Are you with your true Soul Mate? Discover if you are with the person that you can share sorrows and triumphs with!

Of course, by discounting the Indian tradition of arranged marriages without attempting to understand it in the first place, we overlook important details and make many assumptions.

In many cases, we marry for the wrong reasons in the West, with little true insight into the nature of each person. Soaring rates of divorce and broken families are the result of this "freedom of choice." Marriage and the family unit are the backbones of civilized human culture, and the blindness with which some enter this sacred institution is alarming.

It is in the spirit of hope and knowledge that Indian families use Vedic astrology as an integral part of the tradition of arranging marriages for their children, hoping to avoid the pain and trouble of youthful mistakes. This tradition began in the glory days of Vedic astrology, when the amazingly accurate techniques of relationship compatibility research were followed with great conviction.

Masculine and Feminine Energies

One of the primary reasons for the awesome power inherent in Vedic astrology in relationship matchmaking is its clear understanding of masculine and feminine energies, and their interaction. The dignified and empowered gender role that each person wishes to fulfill is assessed and analyzed in Vedic relationship compatibility. When correctly understood, a clear picture of the relationship's future comes into focus.

Of course, every relationship is going to experience trouble at some point, and even excellent relationship compatibility is no guarantee for a successful marriage. The best relationship compatibility shows two people who do not aggravate each other's worst tendencies, and who support the growth process in the other. This eventually leads to mutual trust and an enduring bond that grows over time.

In modern India, both love marriages and arranged marriages exist. Many times when someone enters into a non-arranged marriage, they do so without the support of their families.

Also, it is no accident that the accuracy of arranged marriage predictions have suffered as the motivations behind arranged marriages -- dowrys and other monetary rewards -- have poisoned the sacred union's purity of purpose.

Still, the origin of arranged marriages in India -- and its dignified past -- comes from the amazing specificity of Vedic astrology. It helps its practitioners make wise relationship choices, matching each person with someone they can love and trust, and with whom they can raise a successful family.
Is your life about to change? Unlock the answers you've been searching for with a Psychic Reading. Call 1-800-749-5790 right now!