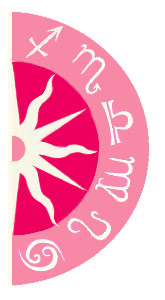 Dabney Oliver, M.A., is a writer and professional astrologer in private practice in northern California. Trained by internationally renowned evolutionary astrologer and author, Steven Forrest, she specializes in astrology for moms, babies and children, and is currently working on her first book. Dabney launched AstroCutie in 2007, offering personalized readings that explore how parents can best support their little one's individual path. She believes that astrology is an excellent tool to help people live authentically and consciously. Her work supports individual growth and an understanding of how participating with the planets can help people to thrive. Dabney provides readings that are compassionate, honest and empowering. Her primary focus is on helping people honor their true purpose and discovering what makes them shine. Dabney is a regular contributor to 'Parents' Magazine, 'Working Mother' online and 'Pregnancy & Newborn' and her work has been featured on the 'Today Show,' 'Daily Candy' and several mommy blogs. For more information about how you can get a personal reading for yourself or your little one, feel free to email Dabney at
astrology@astrocutie.com
.
Share a free sample 2014 New Astrology Forecast.Get your 2014 Year of the Horse Astrology Forecast featuring your Chinese and Western Signs today!
Check out Dabney's blog,
Motherhood & Astrology
.
Got Questions? Need Answers? Get insight into what lies ahead with a Psychic Reading. Call 1-800-749-5790 right now!