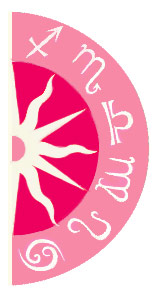 Daniel Day Lewis won a Golden Globe for Best Actor for his depiction of Lincoln, and everyone is saying he'll win the Oscar for Best Actor as well. Despite competition from Bradley Cooper, Hugh Jackman, Joaquin Phoenix and Denzel Washington, is Daniel's victory in the bag?

Share a free sample 2014 Numerology Forecast. Make 2014 your best year ever! Get a free overview including your Personal Year Number!

Daniel is an uber Taurus, with his Sun, Mercury, Venus and Moon all in the sensual sign. This bodes well for him because, during the filming of Lincoln, he had Jupiter in Taurus lighting up his identity house. With two Oscars already in his possession (for 1989's My Left Foot and 2007's There Will Be Blood), the lucky Jupiter transit will bring him major recognition in his career, as Jupiter's presence brings magic -- as in going down in history as the winner of the most Oscars for Best Actor, namely three. Plus, with his natal Mars (ambition) in Gemini getting the push of Jupiter now, the odds are even more in favor of Daniel Day Lewis taking home the Oscar this year.
What romantic adventures are in store for you? Find out with a Psychic Reading. Call 1-800-749-5790 right now!