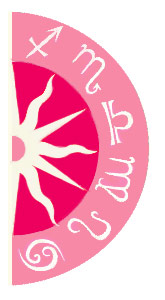 Watch those dating expenses August 2nd, zodiac lovers. Whether you're in a new relationship or you've been together for years, love could easily drain your wallet if you're not careful. It could be all too easy to throw down your credit card for an expensive meal, a weekend getaway, or a night out on the town. With Jupiter squaring Pluto this night you'll need to balance your happy-go-lucky ways with practicality. Here's a list of fun date nights that won't hurt your wallet.
Earth Signs: Go camping in a National Park near you. Be sure to pack some smores and almond oil. A night full of sweet deserts followed by an exchange of oiled body massages will be out of this world.
Air Signs: Head to the beach for some Frisbee or pick up a kite if you've never flown one before. Being out in the fresh air and listening to the ocean waves will be a relaxing activity for the two of you.
Share a free sample Soul Mate Compatibility.Are you with your true Soul Mate? Discover if you are with the person that you can share sorrows and triumphs with!
Fire Signs: Grab some blankets, picnic baskets, and camping gear for a bonfire night at the beach. With the weather at it's best, you and your sweetie will love snuggling in the sand and underneath the stars next to a glowing fire.
Water Signs: Go to your local pool. Check into hotels that offer free pool admissions. In LA, there are many that I love to head to. The Roosevelt, Standard, and W are some of my favorites, and it doesn't cost a dime. You will want to buy a couple drinks when you're there. Just don't over do it depending on where you go. It could get pricey.
Got Questions? Need Answers? Get insight into what lies ahead with a Psychic Reading. Call 1-800-749-5790 right now!