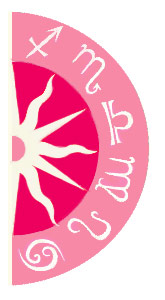 Q: Though I am married, I feel that I have lost the love of my life & married the wrong person. Will you please enlighten me on this by looking at my birth chart? I was born 13 Nov 1979.
Share a free sampleSexual Soul Mates Reading.This hot and steamy reading for two will help you uncover your deepest desires and enhance your connection as a couple.
A: Without your time of birth, I can't be as specific as I'd like. However, with the Sun and rebel planet Uranus aligned in your birth chart you are someone who values your freedom and independence. Any kind of compromise can be difficult. Given your cultural background, you may have had to marry due to family pressure rather than your own choice. This will be difficult for you to resolve, but as you are just emerging from a confusing Neptune influence you will find it easier to let go of fantasy and focus on reality.
You have the Moon in Virgo giving you a perfectionist, sometimes self critical streak. Avoid judging yourself and nitpicking those around you and you'll find all your relationships begin to improve.

Love planet Venus falls in open-minded Sagittarius in your chart, showing you are comfortable with and attracted to people from different backgrounds. This placement can also show someone who's restless in love and has trouble settling down. The thrill of the chase can seem more exciting than the work of a partnership.

With strong freedom and independent influences, having work or other hobbies that give you the opportunity to travel or study will be key if you can not find ways to be happy in or end your marriage.
Got Questions? Need Answers? Get insight into what lies ahead with a Psychic Reading. Call 1-800-749-5790 right now!