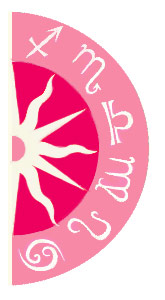 The much-touted Broadway musical turned movie Rock of Ages opens this week, starring Tom Cruise. While Tom has been more famous for his odd behaviors over his films as of late (other than his Mission Impossible franchise), this movie is being so heavily pushed as his comeback that it seems destined. So, is it? What do his stars say?

Share a free sample 2014 Jobs and Money Forecast. Master your money and attain success with this startlingly accurate forecast!

Tom does have the stars on his side. As a Cancer, Virgo Rising and Mars in Taurus, he is an astrological triple threat! Yes, with his Gemini mid-heaven hit with an extended stay of Venus, a series of solar eclipses and a yearlong visit from Jupiter to start on June 11, Tom will restore his crown to full glory in terms of ability to wow fans and reset his career trajectory. Plus, with his natal First House getting a boost of the prolonged stay of Mars and his natal Mars aligned with Jupiter for the last year, this coming few months are his magic moment. Yes, his place back as a film legend and not a Hollywood coo-coo-bird will happen over the next year.
What romantic adventures are in store for you? Find out with a Psychic Reading. Call 1-800-749-5790 right now!