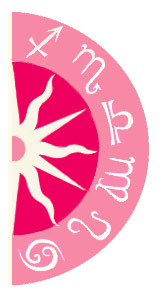 Design by Michael Erlewine
We have the Full Moon coming up this Sunday November 21, 2010 around 12:37 PM EST, so what does that suggest?
Share a free sample 2014 Romantic Forecast.Get a free preview of your one-week Romantic Forecast! Make the most out of your love life!
Traditionally, the three days before the Full Moon are not a time to start anything new. No big effort or forward push will pay off now, so don't feel you are being lazy if you ease up and just let things move along at their own speed.
Turn your attention to working on and finishing up something already in motion, something that you started some time ago or long ago.. Attend to the details. Polish off the rough edges, but starting something new or pushing hard for further results is not recommended. Ease it up.
Got Questions? Need Answers? Get insight into what lies ahead with a Psychic Reading. Call 1-800-749-5790 right now!