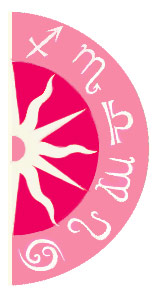 Bauer Griffin
Season 9 of 'American Idol' starts tomorrow night with new judge, Ellen Degeneres. While many are puzzled why this comedian/talk show host has been asked to join the panel -- as she has nothing to do with the music industry -- expectations are tossed: Will Ellen be the bomb or a bust?
Share a free sample Sexual Soul Mates Reading.This hot and steamy reading for two will help you uncover your deepest desires and enhance your connection as a couple.
According to the stars, 'America Idol' debuted on June 11, 2002, making it a Gemini, which just happens to pair up fabulously with Ellen's Aquarius Sun and Sagittarius Rising! As the "layman" of the cast, Ellen will dish out smart advice, but it's as an entertainment industry expert, Ellen will most likely wow audiences with her insight, over her comedic talents. No doubt she will change the dimension of the show, but will add a whole new layer that viewers will instantly connect with. However, the time limit of this pairing is questionable and one season of Ellen on Idol might be all we will see -- with Ellen choosing to move on.
Got Questions? Need Answers? Get insight into what lies ahead with a Psychic Reading. Call 1-800-749-5790 right now!