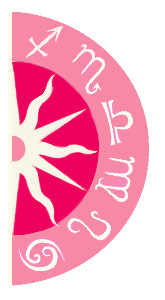 Jon Kopaloff/FilmMagic
News is that LeAnn Rimes' ex, Dean Sheremet, is engaged. While it's nice to know that Sheremet has moved on since LeAnn moved on with Eddie Cibrian while the two were still married, the real question now is: When will Eddie put a ring on it?
Share a free sample The Goddess Within.Express your potential and desires from a woman's point of view. Learn about your personal power and how to express it!
LeAnn is a Virgo Sun with an Aquarius Rising and a Capricorn Moon. Although this is a great year for her to commit, with Jupiter, the planet of luck, in her marriage house, it's likely her Aquarius Rising and Capricorn Moon is giving her a more nontraditional attitude this time around. Plus, with Eddie being a Gemini, also with a Capricorn Moon, they bond over an air element approach to their relationship, which is more about spending the moment together than defining it and enjoying freedom.
Of course, their Capricorn Moons do indicate marriage will come their way. But chances are with this financially-minded Moon sign that it won't happen until they can ensure that marriage won't hurt their careers, but boost it them instead. A Capricorn Moon won't compromise money for love, if they can help it.
Got Questions? Need Answers? Get insight into what lies ahead with a Psychic Reading. Call 1-800-749-5790 right now!