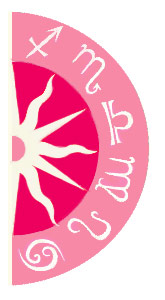 Did you feel it last week? The energy before the Thanksgiving holiday was calm and peaceful. Even Mother Earth wasn't rocking with earthquakes as she has been. It was a nice break from the roller coaster ride we have been on.
So how do you feel about this week? The peaceful energies are still lingering and will be for a bit. The Angels suggest recognizing this peace and embracing it. Breathe it in to your daily life. This peace will be replaced with the stronger energies once again, as souls still have things they want to experience. When those days come back, remember that you don't have to experience them just because some other soul wants to. Yes, there are souls making collective decisions about bringing down the financial institutions and such. But did you also know there are souls out there making money? Yes, there are souls who have decided to not participate in the ups and downs of these chaotic times. And you can do that also! Here are some affirmations that may help you unhook yourself from the belief that other soul choices have to affect your life.
~ "I am always taken care of physically, financially and spiritually."
Share a free sample2014 Love Forecast.Try a preview of your one-week Love Forecast! Make the most out of your love life in 2014 and beyond!
~ "I am not moved by the things that I hear nor the things that I see."
~ "I have more than enough money to support my needs and desires for the rest of my life."
~ "I am blessed in every situation!"
Enjoy the peace, my friends. And when it shifts once again, be prepared by knowing that peace can remain in your heart and in your life, by your choice. We have a little while left to go with all this chaos but things are going to be better. You'll see.
Many peaceful blessings to you ~Christina
Got Questions? Need Answers? Get insight into what lies ahead with a Psychic Reading. Call 1-800-749-5790 right now!