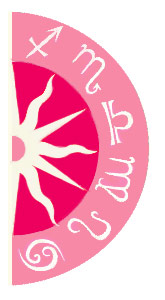 Eric Meyers holds an M.A. in Transpersonal Counseling Psychology from Naropa University in Boulder, Colorado, and he is a graduate of the Steven Forrest Apprenticeship Program. Eric has written three original astrology books, the recently published "
Uranus: The Constant of Change
" as well as "Between Past & Presence" and "
The Arrow's Ascent
."
Share a free sample 2014 New Astrology Forecast.Get your 2014 Year of the Horse Astrology Forecast featuring your Chinese and Western Signs today!
Eric is a modern, spiritual astrologer, and maintains a busy counseling practice in Longmont, Colorado. He has spoken at several conferences, and will appear at NORWAC and ISAR in 2009. He has been recognized by 'The Mountain Astrologer' as one of the up-and-coming younger astrologers, and he specializes in issues of self-understanding and finding one's spiritual mission.
Eric can be reached at
info@astrologysight.com
.
Got Questions? Need Answers? Get insight into what lies ahead with a Psychic Reading. Call 1-800-749-5790 right now!