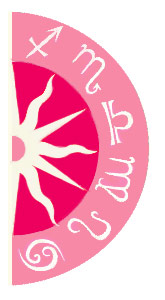 Scorpio ushers in the dark, dying season in the northern hemisphere. Symbol of death, taxes, ghosts, high finance, taboos, sexuality, intimacy and rebirth, Scorpio has a big reputation to fill—dark, powerful and sexy, strong, mysterious and transformative as well as nasty, destructive and selfish. Never doubt that you have a bit of Scorpio energy lurking somewhere in you. We all have a share of this energy. With a Solar New Moon Eclipse in Scorpio, very close to Saturn, this could be a new beginning for many of us, a flushing out of old emotional patterns, probably from many lifetimes. What kind of emotional openness, along with keen insight into others, do you want to develop in yourself? And how will you develop it? Nature abhors a vacuum! As we let go of the old stories shaped by patriarchy that hold us captive, we have to find a new story for our new life. Why not begin with an archetypal story? With the fourth Uranus/Pluto square just behind us, find a new story that gives your life purpose. Be the hera or hero of your own life now, and stand up for your truth!
Can't get enough astrology?
Like us on Facebook!