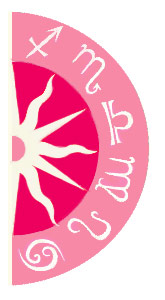 The Sun, Moon, Mars, Jupiter and Venus are all in their signs of debilitation today and tomorrow.
When planets are debilitated their energies are not coming through us with power and may come out in ways that we later regret.
However, Mars and the Moon are exchanging signs which show they will work together to produce good results (based on what they rule for you). Their association is especially good for wealth. So, the next couple of days are good for business activities, you just need to be careful NOT to get too hooked into everyone's emotions or to put any emotional pressure on people.
Got Questions? Need Answers? Get insight into what lies ahead with a Psychic Reading. Call 1-800-749-5790 right now!