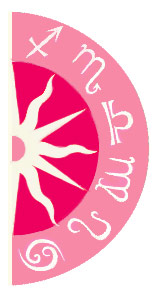 "Have you ever been in love? Horrible isn't it? It makes you so vulnerable. It opens your chest and it opens up your heart and it means that someone can get inside you and mess you up."

-- Neil Gaiman

Get ready for a Valentine's Day to remember with a full Moon in the sign of love exactly on the day. Just when you think this might be all flowers and teddy bears, if you look closer at the lunation you'll find the presence of Saturn in Scorpio challenging any narcissistic or overly self-indulgent displays of show-off romance.

Share a free sample Friends and Lovers. Are you two best friends and lovers? Try a free sample of this powerful reading today!

Love can be deeply humbling and this full Moon will reveal where we still need some hard work on the self-love area. How do we draw true strength from our connections with others? Are we generous in love or do we give to get? Saturn is asking if you mean business behind that box of chocolates. Love themes are definitely coming to a head on this full Moon. Look to the Leo area of your chart to see where your heart chakra is getting blown wide open.

We might find our pride issues getting challenged up if we don't feel we're receiving the attention and adoration we believe we deserve. Leo prefers compliments and appreciation in spades. This is also an incredibly creative time as Leo rules the spontaneous expression of joy and pure self-expression. It balances out the Aquarius energy of fixed Air: cool intellectual detachment and observation. Leo is fixed Fire and is all about holding the flame of the heart steadily and boldly. Pay close attention to the demands of your inner child during this time. The vitality of your life force depends on it!

On another note: If you were thinking of going cheap this V-Day, think again. Leo goes red carpet or not at all. Lavish your beloved with compliments and luxurious tokens of affection. Or better yet, authentic connection. This is not a V-day to rely on sentimentality unless you've got some real committed substance to back your sweet offerings.
Searching for deeper meaning in your life? Get the answers you've been looking for with a Psychic Reading. Call 1-800-749-5790 right now!