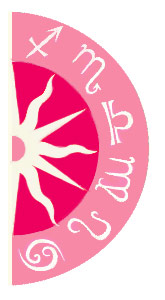 Your seduction might begin in a smoldering wordless moment, but sooner or later you gotta have something to say or your target will think you're either stupid, psycho, or infirmed.
If the prospect of talking to your seductee stresses you out, Gemini Moon will help you out in this regard.
Here's your Gemini Moon seduction secret …
Talk sexy.
That is not the same thing as talking about sex, or talking dirty. In fact, in most cases it will be much sexier if you don't talk about sex. Rules for sexy talk:
1. There's not a lot of it. Don't chatter endlessly on. That is the opposite of sexy.
2. It's not overly self-centered. Your curiosity about the other person and desire to inhabit his world and know is mind is a complete turn on. You can't do that if you're jabbering on about yourself.
3. It has a pleasing tone. Self explanatory. If you have vocal issues, learning how to improve your voice will be one of the sexiest upgrades you can make, and it will likely cost you a lot less than fake boobs.
Share a free sample 2014 Day-By-Day Forecast.Look forward to 2014 with this forecast as your road map. Get a free one-week preview now!
4. It knows when to quit. At the end of your conversation there should be a delicious, lingering tension in the air. Don't say everything. Don't tell your whole story. Leave him wanting more.
Gemini Moon Dates in 2011:
March 11& 12
April 7 & 8
May 4, 5 & 6
June 28 & 29
July 25, 26 & 27
August 22, 23 & 24
September 18, 19 & 20
October 15, 16 & 17
November 12 & 13
December 9, 10 & 11
Got Questions? Need Answers? Get insight into what lies ahead with a Psychic Reading. Call 1-800-749-5790 right now!