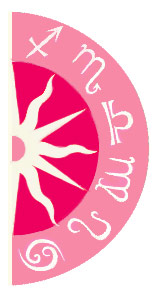 George Clooney and Meryl Steep took home Globes for Best Actor for
The Descendants
and Best Actress for
Iron Lady
, respectively. Now, with the Academy Awards on the horizon, what are the chances they'll both take home the gold?
Share a free sample 2014 New Astrology Forecast.Get your 2014 Year of the Horse Astrology Forecast featuring your Chinese and Western Signs today!
George is a
Taurus
, which means he has
Jupiter
(luck) in his identity house until June 13. Plus, he has
Mars
(ambition) in his house of entertainment until July 3, so there's little doubt he'll get a nomination and may very well be victorious. Additionally, with a
Pisces
Rising, George will have the
Sun
shining on his image house the night of the awards.
Meryl, a
Cancer
with a
Leo
Rising, also has luck on her side with Jupiter in her career house. Plus, her natal
Saturn
(karma) will align with Mars (ambition), which will highlight her collective work as a Hollywood icon. All in all, Meryl's stars are strong. However, the win is not as likely for her as it is for George. Of course, be sure to tune in to the Oscars Sunday night to see how everything
Got Questions? Need Answers? Get insight into what lies ahead with a Psychic Reading. Call 1-800-749-5790 right now!