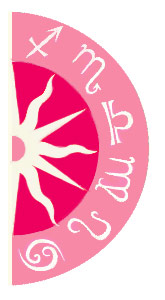 The fight of the century is underway: George Zimmerman versus DMX. While negotiations are underway, no deal is firm -- and it's Mercury Rx! But people are placing their bets. However, what do the stars say are their odds?

Share a free sample Friends and Lovers. Are you two best friends and lovers? Try a free sample of this powerful reading today!

In this fight between 30-year-old Air-sign Libra (Zimmerman) versus 43-year-old Fire-sign Sagittarius (DMX), the stars are on the side of DMX. Sagittarians are also the sign of the competitor and have a more aggressive nature. However, Zimmerman has Virgo ruling his drive, so he may be a more strategic fighter, taking a more professional approach to this techniques. Meanwhile, DMX will come at it like a street fighter, with his Mars in Scorpio, and he'll bring all his passion to the fight. With such anger, it'll be hard for Zimmerman to break him down. The ultimate clincher though, will be the date this fight is set for, and seeing who will have what stars transiting on their side that night.
Searching for deeper meaning in your life? Get the answers you've been looking for with a Psychic Reading. Call 1-800-749-5790 right now!