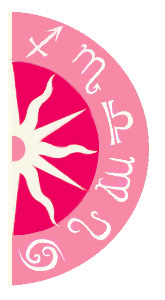 Getty Images
On December 17, the full Moon in effervescent Gemini ushers in energy, excitement and vitality. That said, this full Moon is opposite both the Sun and Mercury in restless Sagittarius, so your head and heart could be in conflict. Your head convinces you of one reality while your heart whispers another.

Adding to the full Moon intensity is aggressive Mars opposite rebellious Uranus squaring passionate Pluto, making a cardinal T-square. Squares can set the stage for tension, irrational behavior or childish impulsiveness. So be sure to lighten up and move on -- like a true Gemini would!

Fortunately, Uranus -- the planet of revolution, folly and unexpected surprises -- also goes direct. Uranus has been retrograde since July 17. With Uranus back on track, events promise to be unique and very liberating.

With people now able to express new ideas and expand their circle of friends, Uranus is working her magic! Anything can happen, and good luck could very well be around the next corner. Enjoy this exuberant full Moon!
Can't get enough astrology?
Like us on Facebook!