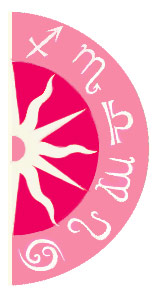 Gwyneth Paltrow's People magazine cover as "most beautiful woman in the world"c created more backlash than fanfare. Why? Many think she is snobby and out-of-touch. However, she is friends with Jay-Z and Beyonce, so can she really be that bad?

Share a free sample Personal Astrology Profile. What makes you unique? Discover a snapshot of the cosmos at your birth and the forces that shape you.

Gwyneth is getting a bad rap (pun intended). While she may not be everyone's cup of tea, she is a lady filled with good intentions. As a Libra, she strives to be the-hostess-with-the-mostess, and manners are a must for her. Add her Pisces Rising and Gemini Moon, and she definitely has two sides to who she is, and is likely the polar opposite of her public image. This is also compounded by her Mars in Virgo, which amplifies her miss-goody-two-shoes essence and all her healthy living pursuits. But it also means she has a much more clever side to her that she doesn't share to all. With such easily affected signs as her Sun, Rising and Moon, she's an easy target. But she can't help herself. She is who she is, love it or hate it.
Need to know the answers? Put your mind at ease. Get a Free Psychic Love Reading today. Call 1-800-749-5790 right now!