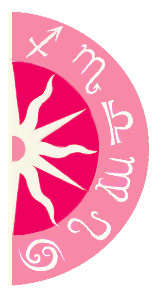 Halle is flashing her hand and making the news official, she is engaged to French hottie Olivier Martinez. Having been a couple since 2010, is this one going to last? In the past, Halle has said that she would never marry again, so it seems she believes in the impossible. Will fate?

Share a free sample Friends and Lovers. Are you two best friends and lovers? Try a free sample of this powerful reading today!

Halle is a Leo and Olivier is a Capricorn. This does not make an obvious match made in heaven. She is fiery and romantic; he is steadfast and practical. However, it takes more than just Sun signs to dictate compatibility, and with this couple having many opposition signs -- like their Mars and her Sun to his Moon, this creates a teamwork mentality and can work well when the put their heads together. While she does like taking the lead, he prefers it, and with both of them knowing their roles, this couple may last longer than a Hollywood minute.
What romantic adventures are in store for you? Find out with a Psychic Reading. Call 1-800-749-5790 right now!