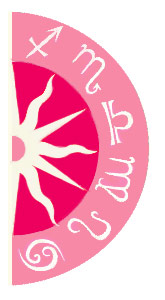 Hey Pisces! You're in the throes of birthday time -- what better gift to yourself than amazing sex based on wisdom from the cosmos!
Protection!
When it comes to love, you have a way of laying yourself wide open. That's why you love so deeply. It's also why you get so hurt sometimes.
Share a free sample 2014 Romantic Forecast.Get a free preview of your one-week Romantic Forecast! Make the most out of your love life!
If you find your mind reeling before and-or during sex lately, it could be your higher consciousness's way of telling you that you're not completely protected physically, emotionally or both.
Always practice safe sex. Always think about birth control. And always realize where your heart is at in relation to the other person's. Correctly assessing the risks of lovemaking for your body and your heart will help you relax and enjoy yourself.
Got Questions? Need Answers? Get insight into what lies ahead with a Psychic Reading. Call 1-800-749-5790 right now!