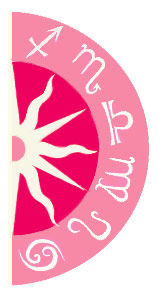 Kelly turns 30 today! While she has always been very Taurian with her down-to-earth appeal and low-key love life -- even proclaiming she's never been in love -- things are shifting for her! Yes, recent news is that Kelly has a boyfriend -- Brandon Blackstock, the son of Clarkson's manager. So, can this be the one?

Double-Taurus Kelly isn't one to mess around in love. To go public with anyone is her big announcement to the world -- so it means she is serious about Brandon. However, Brandon is a Sagittarius, which can mean he's a bit too flighty for a gal like Kelly who appreciates the comforts of life. Luckily, with her Mars (passions) in Libra, and his Moon in Libra, they do bond on a certain level. However, for the long run, this relationship isn't as astrologically tight as it could be.
Can't get enough astrology?
Like us on Facebook!