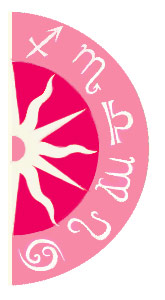 Jordan Strauss/Wireimage
Although Taylor Lautner is a huge star, he somehow keeps his personal life under the radar. While he did date Taylor Swift for a hot minute, he's kept a low profile on the dating scene since -- that is, until now. Rumor has it the Twilight hunk has been dating Lily Collins, his costar in the upcoming film Abduction (and the daughter of musician Phil Collins), for the past few months. Of course, this is Hollywood -- so the alleged romance could just be hype for the film ... or could it be true love? What do the stars say?

There is a good chance this is love! Taylor is an Aquarius, with his Venus and Mars both in his solar Twelfth House -- indicating that he has a penchant for secret affairs. With this in mind, the fact he's supposedly been seeing Lily for several months is a good sign their relationship is real, as his 12th House love aspects mean that the more secretive he is about a relationship, the more intense his feelings are. Plus, with the current Venus transit aligned with his Venus in Capricorn, this is his time for romance. Chances are he and Lily do have that groovy kind of love.
Can't get enough astrology?
Like us on Facebook!