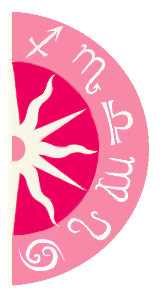 Getty Images
It seems Heather Graham's absence from Hollywood is over. Now, at the age of 43, she's looking as hot as ever, as her Maxim cover and photo spread confirm. With so many eyes on her now, and the release of Bachelor Party III, is Heather heading back into A-list status?

When it comes to taking a chance on Hollywood again, there's good and bad news for Aquarian Heather. She'll have the power of eclipses to push her into sudden auspicious chances that could bring her back on top. This is Scorpio energy, and its magic is able to rehabilitate any terrible situation. Also, with the Taurus eclipses lighting up her contacts house, it'll be a year of taking risks. Of course, with serious Saturn in Scorpio, there's more added power and perseverance needed to achieve any goal. But up until June she'll have lucky Jupiter on her side, which is bound to bring a cycle of luck that will hit her house of ego and entertainment.
Can't get enough astrology?
Like us on Facebook!