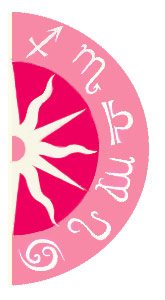 Capricorn is the sign that rules finance and tends to be good with money. However, that isn't always the case, as Heather Mills, a Capricorn, reportedly has blown most of her $38 million divorce settlement from Paul McCartney. Having already done Dancing with the Stars, what are her options now?

Share a free sample Soul Mate Compatibility. Are you with your true Soul Mate? Discover if you are with the person that you can share sorrows and triumphs with!

Luckily for her, she is born with her Mars in Pisces, and as it is pairing up with lucky Jupiter now for most of the upcoming year, this is a good time for her to buckle down and be more creative in her money-making ways. Getting involved with arts foundations or even launching her own career doing something more artistic could be her ticket.

With the eclipses in Cancer and Capricorn happening in summer again, that can bring on a new relationship. So, maybe Heather will meet a new man who would be able to help with her financial situation.
Do you like a head start in the matters of the heart? Get a Free Psychic Love Reading. Call 1-800-749-5790 right now!