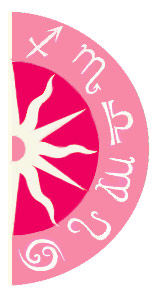 What seemed like the tightest marriage in Hollywood, between Seal and Heidi Klum, is over! The news broke over the weekend, leaving everyone in shock -- as this is the couple that started in 2004, married in 2005 and then went on to renew their vows every year after that! What went wrong?
Share a free sample Soul Mate Compatibility.Are you with your true Soul Mate? Discover if you are with the person that you can share sorrows and triumphs with!
Seems the energy of the
Gemini
-
Sagittarius
eclipses are rocking the world of double-Gemini
Heidi, who is reportedly the one filing for divorce. Just like Gemini Johnny Depp, who is also facing reports of splitsville, these eclipses have been working since December 2010 in making drastic changes in Gemini and Sagittarius lives -- and won't stop until 2013!
Astrologically speaking, the rift between Heidi and Seal was probably caused by the push-pull dynamics of their signs. Heidi's sign, Gemini, is the symbolized by the twins, and Seal is a Pisces, also known for duality. This can create tension, as there are many directions they're called toward. Plus, being ruled by
Mars
in
Leo
, they likely both wanted control. The good news? With these two types of indecisive signs, it might not be over until it's really over.
Got Questions? Need Answers? Get insight into what lies ahead with a Psychic Reading. Call 1-800-749-5790 right now!