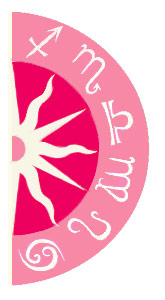 Share a free sample Friends and Lovers. Are you two best friends and lovers? Try a free sample of this powerful reading today!
The book, Tintin in Tibet, is actually an extended allegory of its author's own mental collapse and cure. In the years prior to starting the book, Hergé was crippled by a series of breakdowns as well as severe nightmares where he was caught in a snowy landscape. Eventually, Hergé sought out help by a psychoanalyst who told him he had to "conquer his white demons" and leave Tintin behind. Hergé, born with Saturn on his mid-heaven, plunged himself into work instead, with Tintin in Tibet as the result. The airplane crash of the book signifies his own psychological crack-up. He is lost in a white, mountainous environment filled with "eternal snow." In the book, Tintin is searching for his old friend Tchang, who was based on a true friend of Hergé. In his youth, at the very start of his Tintin days, Hergé befriended a young Chinese art student, Chang Chong-Jen, who greatly influenced the graphic element of his work and his overall outlook on life. Hergé lost contact with him during the war, and his search for Tchang in Tintin in Tibet symbolises his own search for his real-life friend, his innocence and his lost youth. Hergé said that the overall whiteness of this book and his dreams represented his quest for purity. This all happened at the time of the Hergé's Chiron return. This is one of life's most important astrological transits. It is the point in life where we accept ourselves for who we are and can finally shed ourselves of any masks that we are forced to wear by society. We give up our ego- driven sense of competition for a new openness and camaraderie. When Hergé finished the Tibet book, he said his dreams stopped and he came out a new man. He separated from his conservative wife and found and accepted true love with an artist from his workshop. He said he was finally able to walk away from all the guilt and strictures imposed on him by his Catholic upbringing and live life in freedom and happiness. This is very much the Chiron journey and the book Tintin in Tibet is a great artistic representation of it. And in case you were wondering….Hergé never stopped searching for his lost friend and was reunited with him in 1981, just a few years before he passed away.
Searching for deeper meaning in your life? Get the answers you've been looking for with a Psychic Reading. Call 1-800-749-5790 right now!