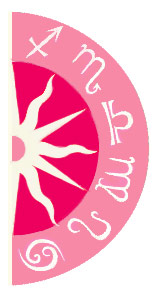 Hilary Clinton is a national treasure to some, and many were saddened by the news of her leaving her post as Secretary of State. Looking like she was going to retire and settle into a more private life, she's now a pivotal player in the Middle East ceasefire. Playing hero to a tenuous situation, this is raising the spotlight on her. Is this the momentum she needs for 2016?

Share a free sample Friends and Lovers. Are you two best friends and lovers? Try a free sample of this powerful reading today!

Yes! Hilary is a Scorpio with a Gemini Rising and a Pisces Moon. She is an extreme lady and could easily decide to do a 180. As a Scorpio, she's a power-driven woman, and if there's a chance for her to grab that brass ring, she won't falter. Circumstances couldn't have played more in her favor, as she's now a shining star of the Obama administration -- a major role in dealing with security issues. Plus, with Jupiter in Gemini until next June, endorsements will happen for her. However, it won't be until the last moment that she'll make the announcement, post her serious Saturn in Scorpio phase that will end in 2014.
Searching for deeper meaning in your life? Get the answers you've been looking for with a Psychic Reading. Call 1-800-749-5790 right now!