Last month
|
This month
| Next month |
2016
When it comes to the holidays, your sign loves to do it up right. Your partner may be the voice of reason this year, trying to pare your guest list down from about 100 to a sensible 10 or so people. On the 2nd and 3rd, you may find that your partner's most unique qualities become especially handy. You love what makes them truly stand out from the pack. Though communication may be troublesome around and the 6th and 7th, if you decide not to take your partner's bad moods personally, you'll be fine. Try to distract them from any external stresses with a fun evening out, and you'll quickly reconnect around shared loves. If you're single, try mixing it up with some of your various tribes. Work friends may be able to introduce you to someone exciting, for example, or your friends from college. Trying something new yields much better results when it comes to dating now. The 18th is a day for rest and relaxation, away from the stressors of life and work. If your partner wants to come along for the ride, so much the better. You can catch up on a show you both love.
Understand the past. Be more aware of the present. Prepare for what's next...
Whatever is going on in your life, be it a relationship crisis, a personal challenge, a work or money concern, or something else, your Past Present Future Tarot explains it all. Know what led up to this, what's happening now, and what will likely happen in the future.
Read More »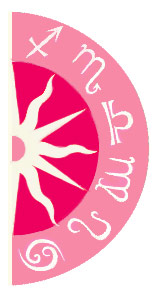 Discover what 2016 holds for you: