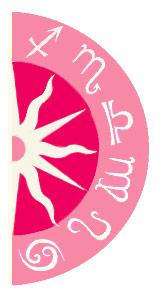 Happy birthday, Aquarius baby! In the next year, you'll be speaking your mind, claiming what's yours and taking no prisoners! During the year's early months, you'll be able to use wisdom and diplomacy to stand your ground when others expect too much of you in your workplace; March and April, in particular, will put your newfound communications skills to the test. Your financial outlook brightens significantly in the next year, with May and June bringing the potential for a new position with your current employer, or a new job altogether. Romantically, two major periods of improvement stand out: April and May find you with a bumper crop (relatively speaking) of new and unexpected admirers, while October and November find a new relationship coming into play — or an existing one heating up!
Discover how the planets will affect your upcoming year with a free sample
Solar Return Birthday Reading!
What romantic adventures are in store for you? Get a Free Psychic Reading today. Call 1-800-648-9165 right now!