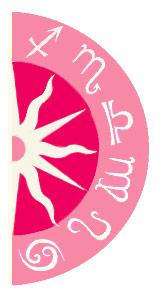 Happy birthday, Leo baby! The stars are setting the tone for a year of blissful romance ahead! You might be feeling a bit more shy, but don't forget that you're a Leo — so get out there and rub elbows with potential mates or contacts! Your courage will pay off.
Discover how the planets will affect your upcoming year with a free sample
Solar Return Birthday Reading!
How do you know if you've met your soul mate? Find out with a Free Psychic Love Reading. Call 1-800-648-9165 right now!