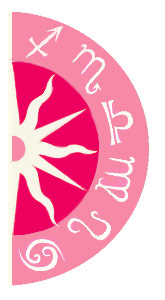 Honey Boo Boo Child (Alana Holler) has shot into fame the instant she was on Toddlers and Tiaras. So it's no surprise her own spinoff show, Here Comes Honey Boo Boo Child would also be hit, also propelling her colorful family into the spotlight, especially her mom, June. However, most child stars do have an expiration date, and reality stars even more precarious. So, how long will her fame last?

Share a free sample 2014 Numerology Forecast. Make 2014 your best year ever! Get a free overview including your Personal Year Number!

Alana is a Virgo Sun, Gemini Moon, Leo Mercury, Libra Venus and TaurusMars. While she does have signs that she can entertain for ages and her humor will always be her strong point, her ambition isn't as strong. No matter, as Jupiter is in her career house until June 2013. Plus, with her Leo mama driving the money train, it doesn't seem it'll stop anytime too soon. But with Saturn in her solar Third House, which rules TV, and after the Jupiter transit luck runs out, June and Honey Boo Boo will have to rely on their brains.
Is it time to take a new direction in life? Find out what your future holds with a Psychic Reading. Call 1-800-749-5790 right now!