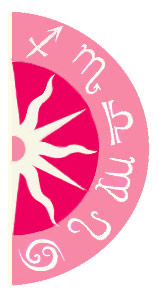 Jason LaVeris/WireImage
Jake Pavelka and Vienna Girardi are officially over. In typical Bachelor fashion, the previous season's couples usually fade to the background after their final rose, so the newest couple to take the spotlight. However, with a "Bachelor Breakup Special" airing soon on ABC, and rumors that Vienna is doing a Playboy shoot, will it all mean that Vienna is not going away anytime soon?

Vienna is an ambitious Taurus, and she isn't giving up her 15 minutes of fame without a fight. Astrologically speaking, she has good aspects at work, too, offering a real glimpse on how clever she really can be: Mars will be in her house of entertainment, and if she is going to seal a deal that can keep her in the spotlight, it will be announced before July 29. After that, she will still have some special transits in her house that rules stardom, but when mid-September rolls around, chances are good she will, finally, become fully irrelevant.
Can't get enough astrology?
Like us on Facebook!