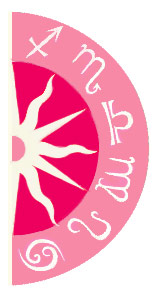 Bennett Raglin/Wireimage
Sarah Ferguson has been in heaps of trouble since news broke of her attempt to sell access to her ex-husband, Prince Andrew of England, for more than $700,000. Following the undercover reporter's sting, she offered her explanation on Oprah -- but speaking in third person and blaming a drinking problem hasn't drummed up much sympathy, despite her debt woes. So, what can the Duchess of York do to get out of financial trouble?

Sarah is a Libra and, luckily, as a Scorpio Rising, she has the ability to transform herself; bouncing back from adversity will come easier than it would to many others. And with her Aries Moon, taking risks and trying unique paths are her best bet; with her Mars in Libra, she's best working with a partner. Also, since Sagittarius rules her money house, opportunities overseas are most profitable. So, if Dancing with the Stars is interested, Sarah could be an ideal contestant … otherwise, she may be headed for Celebrity Rehab.
Can't get enough astrology?
Like us on Facebook!