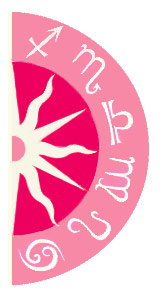 On The Real Housewives Of Beverly Hills, Kyle Richards and Mauricio Umansky seem to have it all. They're both good looking, have a beautiful family of four girls (one from a prior marriage of Kyle's), and are totally rich, living it up in their 90210 lifestyle. However, looks can be deceiving, as rumors are always gurgling about Mauricio's faithfulness. At the end of the day, how solid are they?

Share a free sample Friends and Lovers. Are you two best friends and lovers? Try a free sample of this powerful reading today!

Kyle is a Capricorn, so she's not going to give up on a marriage that has put them in the public arena as a power couple. While Mauricio's loyalty is in question, it won't matter much to Kyle, unless the cat comes out of the bag with evidence. No matter what the details are of their private lives, as long as they can present it well, Kyle will continue with the relationship. She's born under the sign of business, which can make her cold toward others. But when it comes down to it, her family's security is her top priority.
Got Questions? Need Answers? Get insight into what lies ahead with a Psychic Reading. Call 1-800-749-5790 right now!