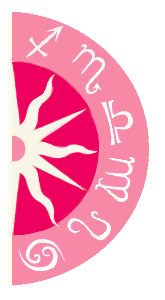 Getty Images
Jenny McCarthy's life is making big advances. Along with announcing that she's now with NKOTB's Donnie Wahlberg, she is also the new girl on The View. Set to make her debut on September 9, what do the stars say will happen?

Jenny is a Scorpio, so she's a girl who knows how to reinvent herself. She's been able to keep her career alive and relevant since 1993 when she posed in Playboy. However, this is the first time she'll be in an ensemble as opposed to having the focus on her, which could make it difficult to adjust to. Luckily, Sherri and Barbara are both Earth signs -- Taurus and Virgo respectively -- working well with Jenny's Water sign. The only issue could be that funny lady Whoopi (also a Scorpio) might clash with Jenny, as both will want to be more clever than the other. It will make for some good TV, and ultimately they'll learn how to shift the power back and forth.
Can't get enough astrology?
Like us on Facebook!