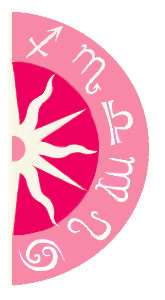 Ricki Lake is back on daytime TV with her own talk show today,
The Ricki Lake Show!
Having come full circle, with a career in documentary films, getting married, divorced and married again and raising two boys, Ricki is now grown up and ready to take back her crown as TV's hostess with the mostess. So, will audiences be waiting with open arms?
Share a free sample Year of the Horse Financial Forecast.How will you fare financially during the Year of the Horse? Find out today!
Loveable Ricki is a double
Virgo
and
Libra
Rising. Good news for her is in early October as
Saturn
will be out of Libra, relieving her of obstacles that deal with new initiations. Thankfully, she did have eight months of
Mars
in Virgo to help her get her ducks in a row, and she'll have the power of
Scorpio
in her sector that rules television. Plus,
Jupiter
(luck) is in her natal
Ninth House
, the ruler of broadcasting, which means she also has a good shot at international syndication in the upcoming year too!
Got Questions? Need Answers? Get insight into what lies ahead with a Psychic Reading. Call 1-800-749-5790 right now!