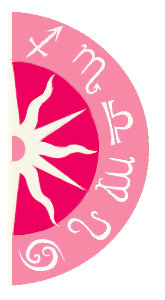 Getty Images
Sagittarius is quite a social sign, thriving in group collectives — so it's totally apropos that around this week's new moon in Sagittarius, when all things Sagittarius are extra lucky in launching, there have been four famous births that happened, adding four more famous Sagittarians to this planet.

-- Gisele and Tom's baby boy

-- Kendra and Hank's baby boy

-- Kourtney Kardashian's baby boy

-- The 19th Duggar, a baby girl, brought into the ranks of TLC's 18 Kids and Counting
Share a free sample 2014 Numerology Forecast. Make 2014 your best year ever! Get a free overview including your Personal Year Number!
What can these parents expect? Luckily, Sagittarius babies are happy-go-lucky and seek adventure, which for a baby, makes everything exciting. Also, as fire signs, Sagittarians are extremely curious, energetic and playful. They're able able to get along with others, but also able to entertain themselves if left alone. The only worry parents of a Sagittarian baby should have? Being able to keep up.
Find your path to fulfillment with a Free Psychic Reading. Call 1-800-749-5790 right now!