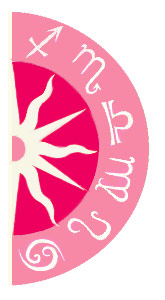 Announcing her divorce after seven years of marriage, Jennifer Lopez is not a girl to go single for too long. Already back on the prowl, Jennifer was out to dinner with Bradley Cooper this past weekend in NYC and sources say it was romantic. So, could Bradley be Jennifer's newest man?
Share a free sample 2014 New Astrology Forecast.Get your 2014 Year of the Horse Astrology Forecast featuring your Chinese and Western Signs today!
Leo Jennifer has a Libra Rising, which is urging her to find a new partner fast. Typically any strong Libra in a chart will have someone new in the wings just before or shortly after getting out of a relationship. So, the intentions here are probably romantic. However, although Bradley has a Libra Moon -- which syncs up nicely with her Libra Rising -- the fact that he's a Capricorn doesn't. Chances are he'll like her more than she'll like him, which will only appease her for a short time. In the long-term, she'll get her fill of worship and move on -- as conquests seem to be her thing.
Got Questions? Need Answers? Get insight into what lies ahead with a Psychic Reading. Call 1-800-749-5790 right now!