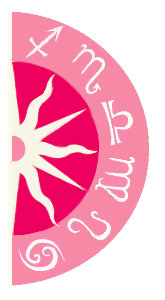 Just a few days ago I said for Reese and Jake it was true love, but it's official, they've ended their almost three-year long relationship and I have to eat crow. Obviously, they did find a common thread to bring them together and by Hollywood standards, it was a long relationship, but what went wrong?
Share a free sample Friends and Lovers. Are you two best friends and lovers? Try a free sample of this powerful reading today!
Jake
Sun: Sagittarius
Venus: Sagittarius
Mars: Capricorn
Reese
Sun: Aries
Venus: Pisces
Mars: Cancer
(Note: Moon signs can't be confirmed without exact time of birth.)
With their Suns trining, as in being in perfect harmony, and their Mars complimenting each other, the obvious issue is their Venus -- the way they approach love. While idealistic and romantic signs rule them both, they do square, which means clash. Between his fiery Venus Sagittarius and her watery elements of her Pisces Venus, there is no middle ground. While they have a great chemistry that's creative and adventurous, she tends to operate more emotionally than he does, while he is more physical, which can make them travel at two different speeds and I guess, after a while, that disparity will make them grow farther and farther apart.
Searching for deeper meaning in your life? Get the answers you've been looking for with a Psychic Reading. Call 1-800-749-5790 right now!