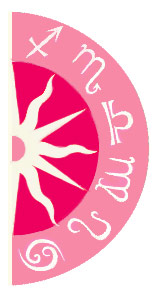 Getty Images
The Aquarius new Moon on January 30 is a Super Moon, meaning it's the second new Moon within a single month. The Moon -- or Black Moon -- will also be closer to Earth than normal, accentuating its energy and influence.
Share a free sampleSexual Soul Mates Reading.This hot and steamy reading for two will help you uncover your deepest desires and enhance your connection as a couple.
This Moon also ushers in the Lunar New Year -- Year of the Horse. With so many intense lunar influences on this much-celebrated day, it's clear 2014 will be a year of much change and movement.

A Super Moon can lead to extreme tides. Symbolically water represents emotion, so you may experience more extreme highs or lows under this Super Moon phenomenon. With quirky Uranus aligning with this lunar equation, this may be a time of some chaos, but it also brings about the possibility for great change, innovation and invention.

If you've thought about making a radical but right-for-you choice this year, or are restless with routine and crave excitement, this Super Moon may help you shake things up in a truly authentic manner in 2014.
Got Questions? Need Answers? Get insight into what lies ahead with a Psychic Reading. Call 1-800-749-5790 right now!